Mini Case Studies + Artifacts
Merge Mixtape
Worked on a concept for a microsite that aggregates Spotify playlists from different people at my agency. If anything, it was a fun excuse to play with type distortion and 3D.
The Quarantine Cookbook
As a way to maintain sanity during quarantine, I collected recipes from friends and made it into a zine. It was a great project to try my hand at risograph printing. I sold copies to friends and family and donated all proceeds to the Greater Chicago Food Desposity.


Letter Animation
This artifact was from playing around in After Effects. I had this lettering effect I really wanted to try out and it landed me with this very fluid letter form. I learned this technique from a YouTube tutorial that was entirely in French, so it was a feat both in animation and linguistics.
Personal Rebrand
In an exploration of my personal brand identity, I was inspired by variable type to create a logo and font that was responsive. This concept reflected my ability to create experiences that adapt and respond to their environments.

The Hot Dog Blog
I've always admired the art of a good dog, so I made a site to honor that craft. The site's premise was to review local hot dog stands in Chicago, but it was just an excuse to eat all the hot dogs I wanted.
See Site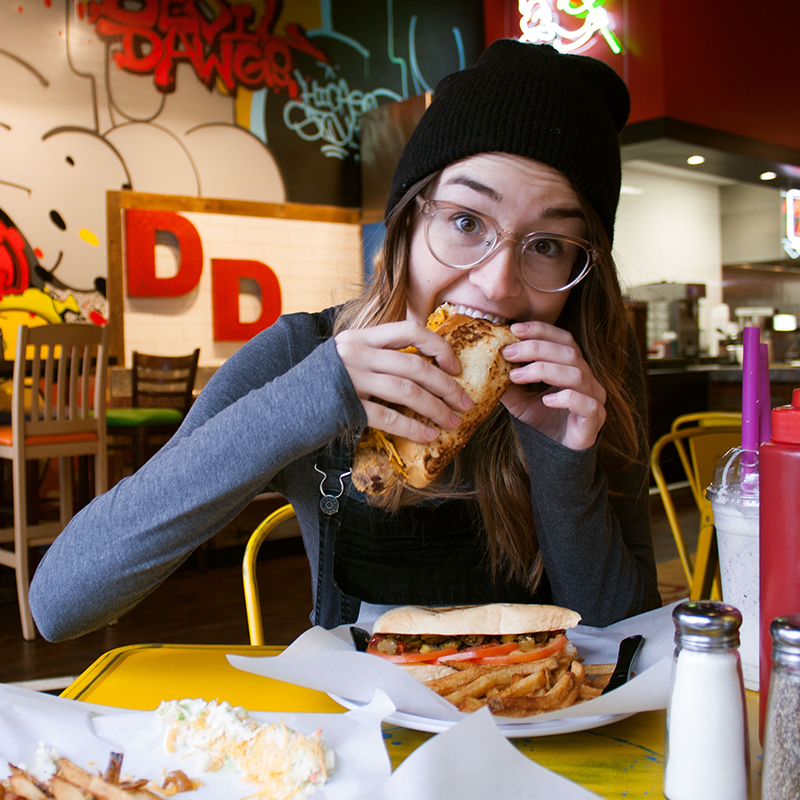 Agency Motion Identity

In the rebrand of my agency, I was tasked with defining the motion principles of our new identity. This prototype was a means to explore and establish the motion curves that the agency now uses today.

Blueair App Prototype

We pitched this optimized app design for the latest release of connected products from Blueair, a Swedish air purification company. This app was meant to let users control their products remotely, and get a real-time sense of how their purifiers are effectively cleaning the air in their home.